Money and Wealth Devotions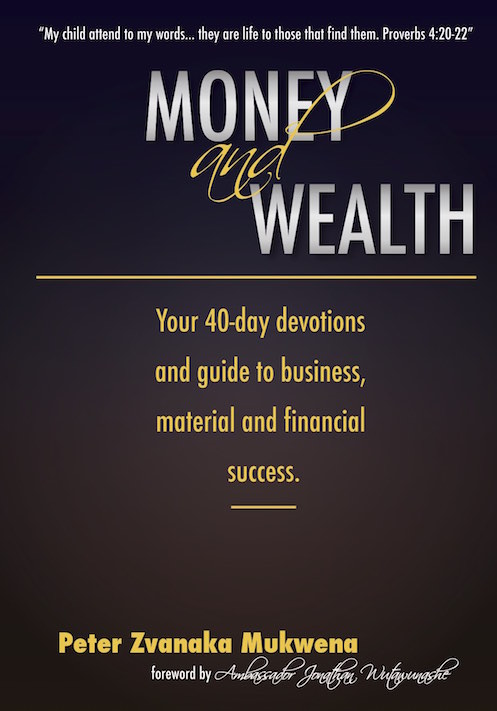 Money and Wealth
Your 40 day devotions and guide to business, material and financial success
Why you should read this book:
This book provides inspiration and guidance in matters of money and wealth

It offers practical advice about your finances

It reaffirms your belief that God will guide you to financial success

It has over 220 biblical quotes from the bible regarding money and wealth

This book has 40 inspirational quotes by famous people regarding money and success

It has 40 important devotions that should be read on a daily basis that will change your life

It has 40 practical application sections that allow you to write down your financial issues, so that you can begin your journey of introspection

This book is useful in both your business finances and your personal finances

This book will help you manage your wealth better, and to help others prosper with you

This book will provide guidance to help you get out of bad debt

It will help you understand why God is so important in your life and that He can grant favour in your life to prosper you in both your business and personal life

This book will help you become a better person by enriching your life and soul and bring you closer to God
In this book, Peter takes us on a forty-day journey out of the conceptual jungle of business, money and wealth and into a world of light and enlightenment, in which the reality of business, money and wealth becomes both tangible and liberating. The simple formula we are presented with is that things work out when we recognise that God created everything that we can possibly desire or possess, and follow His directions to where these things reside. We are taught that life, when it is lived in full and according to God's will, is an exciting adventure in banking for an Investor who likes to see the dividends of His investment in our prosperity, happiness and well-being. We, for our part, are enjoined to forgo the frustrating greed, arrogance and avarice of "ownership", and to trade these for the joys of stewardship of the wealth of a Master who declares that all His things are ours.
The cherry on the cake is that, while this book will help anyone that reads it, Christian or not, because it sets forth truths about life, its pages can show you the way to Heaven. Peter argues that we can become rich in everything by appropriating the Owner of everything. When we "own" the Owner of all business ideas, of all the platinum, gold and silver in the world, and of all that can be known or imagined as wealth, we do not need to own any of these things, only to enjoy them and swim in them.
As you begin your forty-day journey, I have my doubts that your first trip- and there will be many- through the pages of this book will take you forty days. I suspect you, like me, will not be able to put it down, having recognised from the contents of the first paragraph that your life will make more and more sense as you read on.
Ambassador Jonathan Wutawunashe. New Delhi